Welcome to J K BID AUCTIONS
Your "Complete Professional Auction Management" Service
Hello, and Welcome to JK Bid Auctions! We conduct many types of auctions including but not limited to: Real Estate, Commercial, Industrial, Estate, Farm, Antique, Household, Construction, Animal and many more.
If you are interested in having an auction you can contact us at any time for a "free" consultation.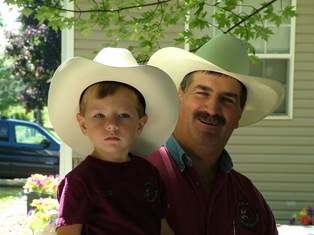 Jeff Gouker (my husband) is a native of Indiana and also holds a License to be an Auctioneer in the State of Indiana. He is a 1993 Graduate of "Missouri Auction School". Although he had been participating in auctions many years before, he and I began a business together in 1993 and are conducting auctions of all kinds in Michigan and Indiana.
HERE ARE JUST A FEW SERVICES YOU WILL RECIEVE IF "JKBID Auctions" CONDUCTS AN AUCTION FOR YOU:
Live Auctions:
1. Completely Computerized Clerking and Cashiering System.

2. On Site Office Trailer.

3. Tents and Tables for Auction Merchandise

4. Professional Auction Staff (Including Associate Auctioneers).

5. Help with Set Up of an Auction.
Other Services Available:
If you only have a few items to sell or liquidate- let JK Bid Auctions list your items for you one the internet on some of the most popular auction and selling sites.
Feel free to contact us by phone or email for more information on any of these services.
JK Bid Auctions-
would be happy to schedule a meeting with you to discuss an auction for you and give you a quote on an auction absolutely free. If you have any questions please contact us. We are also avaiable to discuss other available options for individual items that need to be sold or liquidated.


Phones:
Jeff - (616) 291-3870
Kelli- (269) 217-9899

E-Mail:
or

We can help you plan your auction or liquidate individual items for you.